400 litter Capacity MULTIPURPOSE BASKET
MULTIPURPOSE BASKET
capacity:400-liter
Brand : Gazi Plastice
Size:48x 36 x 24″ size
Matrils : Plastic
Made IN : Bangladesh
Only 5 item(s) left in stock.
... people are viewing this right now
---
400-Liter Industrial Strong Basket Price in Bangladesh, we are doing marketing Gazi, RFL and more and more plastic product in Bangladesh, 100litter, 200, 300 & 400-liter industrial strong basket price in Bangladesh. start 2000 to 8,500. The water capacity of this basket and trolley of the Gazi industry is 400 liters and the bucket is very strong. The basket is enclosed with steel around the outside so that the excess water does not break down due to weight. The basket has four wheels and a rigid handle to pull it so you can move it as needed. Can be used for textile, dyeing, washing, finishing, garments, and other industrial purposes.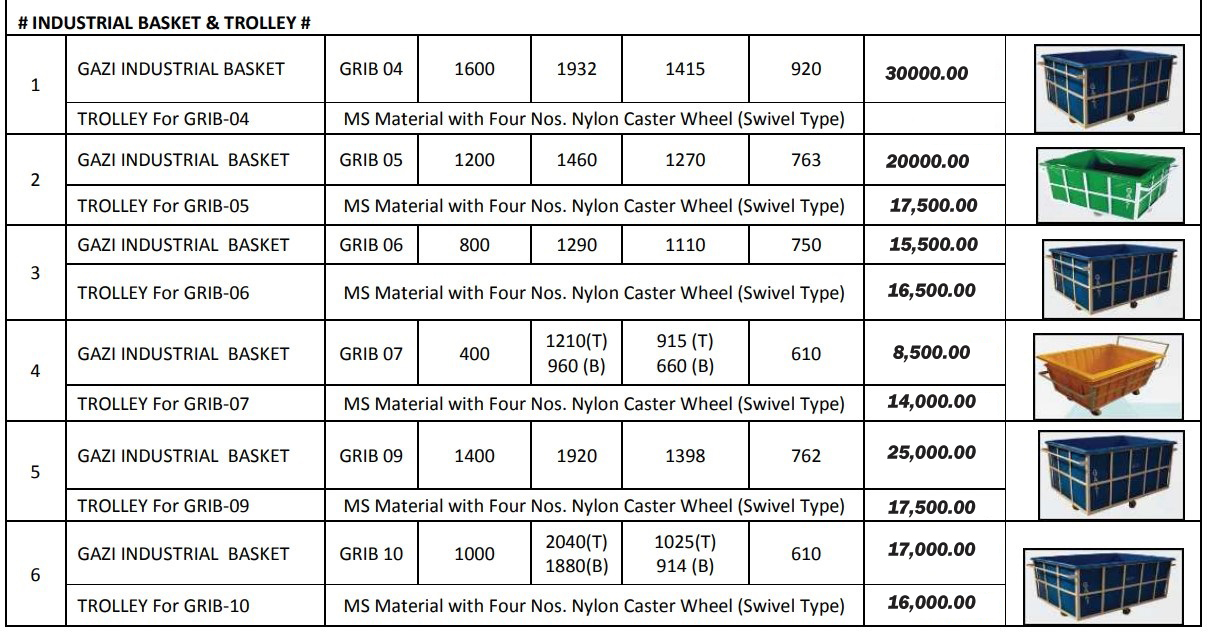 | | |
| --- | --- |
| Size | 1000 litter, 1200 litter, 1400 litter, 1600 litter, 400 litter, 800 litter |
| Price | 17500, 20000, 25000, 30000, 8500, 15500 |
By far the most comfortable clothes label I've ever worn. Perfect for long travels.
Steve Alia.
The colors exactly what I was looking for! I would definitely order again.
Eric Rowen.
This was my first order and I was super pleased. Quick service at a good price.
Ardell.